In recent years, banks have shown increasing interest in electronic document workflow services. The main reason for this is positive changes in Ukrainian legislation. All processes taking place in banking institutions are regulated by resolutions of the National Bank. Therefore, for a long time it was impossible to implement many initiatives aimed at improving customer service.
The use of ODE services in the work of banks was made possible with the introduction of the Law No. 5495 in 2021, which introduced a paperless policy in the field of public services. In general, Ukraine today has a favorable legislative basis for e-document workflow between banks and their customers.


What are the services that banks provide in electronic form?
Today, with the help of ODE services, banks do the following:
open current accounts;
conclude contracts with clients (credit, factoring, etc.);
issue bank guarantees;
provide statements and certificates.
Remote execution of bank documents is convenient for clients. However, the downside of this issue is the security of personal data. In 2017, it became especially acute after a large-scale cyberattack on state institutions and companies using the "Petya" virus. The National Bank reported that a third of Ukrainian banks were affected by the attack.
In order to provide customers with the most efficient service, banks should take care to ensure the confidentiality of electronic documents. If a banking institution uses ODE services in its work, it is important to pay attention to what data protection measures they use.
How can we ensure the confidentiality of electronic documents?
There are various technical security features in e-document workflow services. Particularly, the Vchasno service ensures data confidentiality at several levels:
Document encryption. All documents are encrypted using modern protocols before being stored in the cloud archive.
Storage. Vchasno customer data is stored in secure cloud storage on Amazon Web Service servers. Data centers are located in the territory of the European Union countries.
Protection from hacker attacks. Vchasno service regularly undergoes independent pen-tests. This allows to prevent possible vulnerabilities of the system and protect it from hacking.
Besides, the confidentiality of information largely depends on the user himself. For the security of electronic correspondence it is particularly important to exclude any unauthorized access. To enter the service, the client should use a strong password and set up two-factor authentication. In order to protect oneself from data loss, you should make regular backups of documents.

To ensure confidentiality of documents, the function of access control is important. In the Vchasno service, you can provide access to individual documents only to a limited number of company employees. You can customize both the visibility of documents in the list and the ability to sign them.
Personal data protection in banks is one of the most important criteria of customer service quality. Secure ODE services allow banks to expand the range of services for their clients.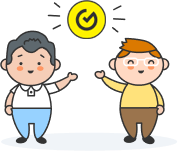 Popup title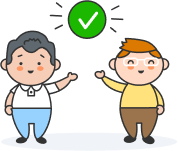 Thank you! We will contact youas soon as possible