Pavlo Tsaruk
Head of the procurement department of KSE
99% of students agree to exchange documents online
We sign about 12-15 documents every day with students, partners, employees and contractors
Electronic documents are successfully used in court and during tax inspections

It literally takes 5-10 minutes to get a document
Why we started using electronic documents
We started signing e-documents with students in the summer of 2020. During the few months of quarantine, we had already adjusted to the need to distance ourselves and minimize contact. It was a logical and expected step.
At the time of application, we immediately offer applicants to exchange documents electronically. I mean the contracts, additional agreements, invoices, statements of performed works.
We explain all the advantages and demonstrate how to use the e-document workflow service. We work with Vchasno. To exchange digital documents, all you need is a computer or smartphone, the Internet, and a digital signature. 99% of students agree, because everyone is interested in trying something new. For them it is a new chapter in their lives, a new university, new acquaintances.
There are also students who already work or have worked with electronic papers.
The remaining 1% of students are those who cannot use their digital signature for non-work purposes. Usually, they are employees of government or banking institutions. In such cases, we leave paper documents.
We now sign about 12-15 documents every day, not only with students, but also with our partners, employees and contractors.
When working remotely and studying, e-document workflow is a particularly useful tool. Students who pay the fees by semester or course have to sign a statement of performed works at the end of each period. Previously, they had to come to our office or send the documents by mail. Now we do it in e-format. We save money for sending and printing documents on paper, and students save time and money for travel.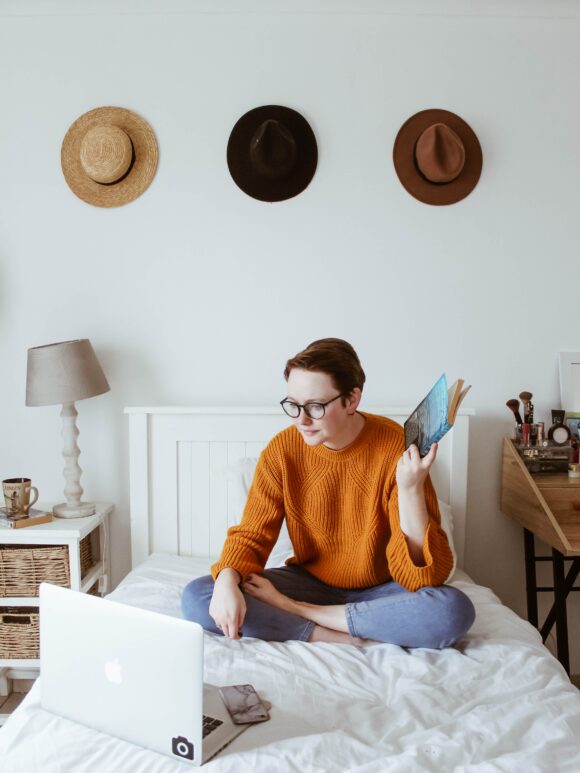 How digitalization began
We initiated digitalization in 2018. First of all, we converted the company's tender procurements into e-format because we started working on the Zakúpki.Prom.ua e-commerce platform. It was there that I was advised to try the Vchasno e-document workflow service.
The main factors that determined the choice of the service were user-friendliness and ease of use. We understood that if our students or partners would have to put a lot of effort to figure out how to sign and send documents, then we wouldn't get rid of paperwork.
Another important factor is that we are a group of companies (in addition to education, we are also engaged in analytical, research and consulting activities), so we had to be able to integrate all of our documents into one ecosystem, and set up both internal and external exchange of documents.
At that time, the Kyiv School of Economics had never had any experience with such services. I started exploring how this works and what legal basis it is based on. I didn't have to convince the management team for long, as everyone understood the need for digitalization.
We started with one company and with the help of the service consultants we gradually customized the system. At first we adjusted the exchange of e-documents with the closest partners. Over time, more and more contractors and colleagues were invited to join the service.
Request a demo of the Vchasno service
During the online meeting, you will learn how e-document workflow can simplify and speed up the exchange of documents in your company.
It turned out to be much faster and cheaper to work with e-documents than paper ones. And most importantly, the accounting department got rid of the problem of having to wait months for paper documents from contractors.
After such a successful test with one of our companies, we connected the entire group to the e-document workflow system.
Configuration and testing of the system in the first company took approximately three months, and another two months were spent connecting and configuring the other companies. Overall, in five months we successfully managed to implement an e-document workflow system for the entire group of companies.
With the tools of the service, various processes were automated while working with documents. For example, we made a different flow for each type of document, that is, the way a document automatically goes before it reaches the counterparty.
Here is what it looks like: an accountant uploads a contract into the system, then it is automatically sent to the legal and financial department for approval, after the approval it is sent to the director for signing, and only after everything is approved and the director signs it, the contract is sent to the client.
The key to success in this case is to properly configure the algorithm for each type of document, and then the system takes care of everything by itself.
How we convinced our colleagues
The employees of the first company were the pioneers. And we did mass digitalization by means of an information digest. We have an internal newsletter. In these newsletters, we started adding news about the implementation of e-document workflow, how it was already working successfully in one of the companies, and how it was improving the lives of everyone involved.
At general meetings, I regularly held a presentation of the service, talked about the benefits and demonstrated, as an example, the experience of colleagues who had already switched to e-document workflow. The same pioneers were extremely helpful when, during conversations with other colleagues, they shared their positive impressions of working with e-documents. Thus, we were able to easily switch all employees to e-document workflow.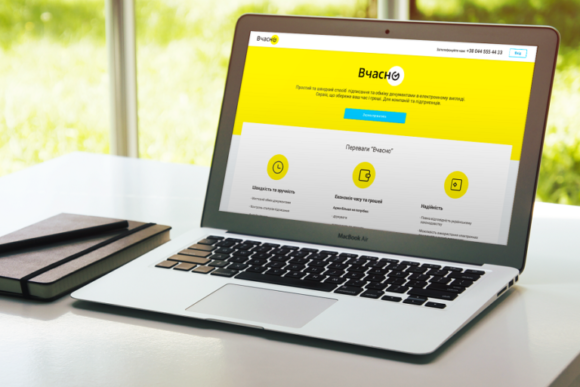 How we estimate the result
We didn't count how much money and time we save by using e-documents. It's more important for us to understand that our employees enjoy working with them.
Previously, when it came to obtaining some documents, everyone immediately sighed heavily with a sense of doom for boring work. But now if someone needs a document, it's solved in 5-10 minutes, with one phone call or one email. That is the best indicator for us.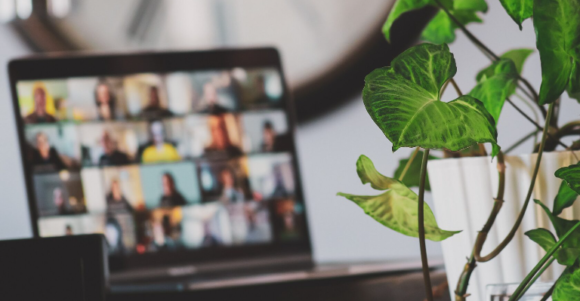 What difficulties were encountered
Lawyers raised concerns because at the time the system was implemented, there was no court practice of hearing cases with e-documents. They were worried about what would happen in the event of an inspection: would they impose penalties on us if we show non-paper documents or not.
We managed to assure the lawyers that sooner or later these practices will emerge, because the e-document workflow has been regulated by law for a number of years already. As of today, there are already enough cases of using e-documents in court and during tax inspections.
We also faced a certain amount of resistance from the accounting department. It was very hard to refuse from paper documents. We explained all the advantages of the innovation and suggested further developments: we start working with e-documents, and if we don't succeed or don't like it, the office manager will print paper documents from the system. The accounting department agreed to this step and now successfully works with e-documents.
Everyone fears changes, and this is fine. But sometimes you have to take a risk and try something new. You may lose something good, but you will definitely gain something better.