Viktoriia Pohylenko
Lifecell LLC archivist
Results of ODE implementation
More than 60 types of documents have been converted into e-format
It takes about 7 minutes to sign a document
About 33 000 documents are signed and sent in Vchasno every month
Sending costs for paper documents were reduced by 33%, and storage costs were saved up to 45%
The reasons for switching to e-contracts
In order to optimize and speed up the work, the Lifecell company launched a gradual transition to e-document workflow in 2018, choosing the Vchasno service for this purpose. In times of progressive IT solutions, Lifecell, which is directly involved in their creation, development and improvement, is also striving to optimize processes. More and more services are provided online and more contracts are signed without face-to-face meetings.
Automation enables us to streamline the document workflow in the company, control the performance of operational tasks, track employee interaction, and help partners exchange documents quickly and securely online. One of the compelling reasons for this transition is that our company cares about the environment.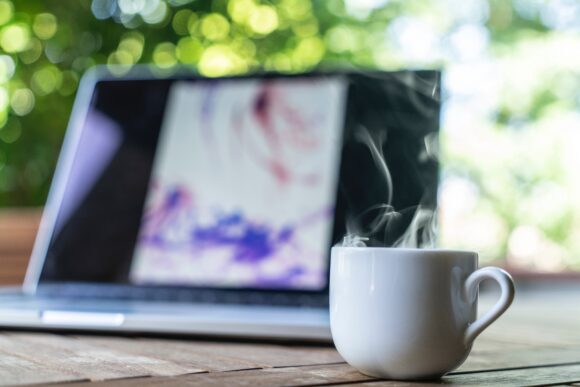 As the quarantine began in 2020, we gradually increased the number of employees in the system to 598, who upload, process, approve and sign documents almost every day. Today, we have two Vchasno system administrators who register colleagues, authorize the use of labels, and ensure that the documents uploaded to the system are correct.
On implementation stages
The transition to ODE in Lifecell was gradual, and the process is still in progress. Our needs and the "ideal" vision of the service were clearly formulated in the technical requirement. Then we analyzed all the offers on the market in 2018. We agreed with several companies on a test period and offered our focus groups to evaluate each company's performance. The Vchasno service turned out to be the most user-friendly and met all the important criteria for us: ease of use, mobility, support for external document workflow with partners, accessibility and data security.
 We have divided the entire process of transition to EDF into 5 key stages:
Forming a workgroup

Describing the ideal process (the way we imagine it).

Writing a clear-cut TR

Choosing a counterpart

Implementing step-by-step automation
First, we transferred external documents for working with partners to ODE (about three months in 2018). Gradually we got to internal documents, and now we are actively working on HR documents.
Gained benefits
1

More than 60 types of electronic documents

We have converted most of the company's internal documents to e-format (about 60 types of documents: orders on main activities, internal policies, procedures, instructions, statements, reports, certificates, etc.). The percentage of e-documents is growing every month. We are transferring new processes into e-format and actively involving both our business partners and counterparties in this process.

2

Prompt signing

About 33,000 documents are signed and sent in Vchasno every month. For example, in August 2022, we agreed and signed 32,119 external documents and 828 internal ones. This number is growing every month. Uploading, approving and signing one e-document takes about 7 minutes in ideal conditions. While previously, employees could spend up to half of their working day signing and sending paper contracts, statements and invoices. They are not distracted by printing, approving, and sending documents. So now they can take on more meaningful tasks. Moreover, we have reduced the cost of sending paper documents by 33% and saved up to 45% on archival document storage. When all of the above processes were transferred to the digital space, we started saving a lot of resources and time.

3

Resource Savings

The cost of printing and delivering papers is an extensive expense item. With Vchasno, you can do this more cost-effectively by avoiding the cost of paper, materials, and document delivery. Moreover, since documents need to be stored for at least 5 years, depending on their type, paper documents need separate storage rooms, which take up a lot of space and incur additional costs. It is much easier with e-documents: they are stored on servers and can be accessed from any part of the world. And it also happens that a paper document can be spoiled, not suitable for processing, lost by the courier or unfinished by the addressee. With ODE, these processes are controlled directly by the initiator.
Besides, we especially distinguish the following benefits of ODE for Lifecell:
speeding up the retrieval of needed documents;

mailing and forwarding of documents to the employee's mailbox;

storage of internal documents and files in the structure of labels (folders), considering the access rights of employees;

ability to easily find letters by bank details, mail or title;

the program notifies by e-mail when documents are received;

the document can be accessed from home, there is no need to visit the office;

possibility of parallel execution of operations (approvals, signatures), which reduces the time of document workflow.
Staff onboarding
As for the employees, it took some time for them to learn the ins and outs of the system. Initially, many continued to send paper documents. Some documents were duplicated because they had previously been signed in Vchasno and then printed and submitted in paper form. To avoid this, the company held a series of internal webinars on the following topics: "How to work with the Vchasno system", "How to upload documents to the Vchasno system", and others. We have also recorded video tutorials for employees to facilitate their work and to quickly introduce them to the system.
According to recent surveys, employees are satisfied working with the e-document workflow, which greatly facilitates their work. With ODE, our colleagues do not have to visit the office and can work remotely. At the same time, our company's usual flow of work doesn't change. Those employees who used to work with papers continue to do so, but in an e-format and with less waste of time.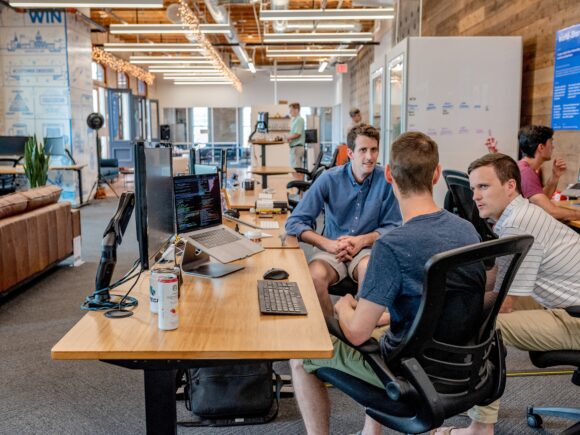 Business processes during martial law
Since the imposition of martial law in Ukraine, coordinating and signing paper documents has become a problem for many companies, and we were no exception.
We have the lion's share of our employees scattered to different corners of not only Ukraine, but also all over the world. With Vchasno service, the exchange of e-documents is possible in a matter of minutes with any person or company, regardless of where they are. Also, e-document workflow enables the signing and sending of documents to governmental authorities, which is extremely important and necessary during the martial law period.
Request a demo of the Vchasno service
During the online meeting, you will learn how e-document workflow can simplify and speed up the exchange of documents in your company.